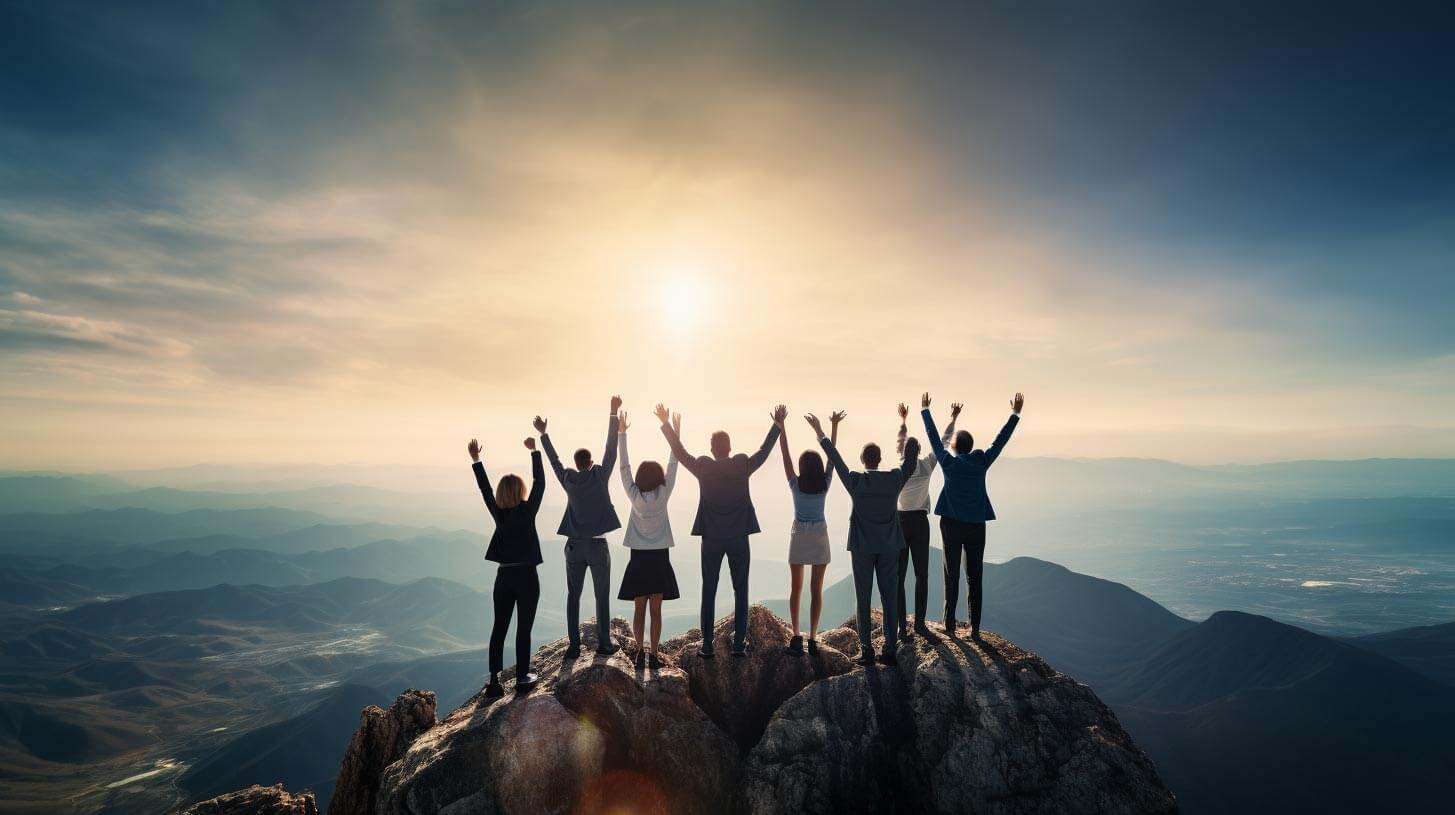 Are There Any Healthcare Recruitment Agencies?
October 10 2023
At CareStaff24, we are more than just a healthcare recruitment agency; we are dedicated matchmakers, connecting skilled healthcare professionals with the institutions and facilities where their expertise is needed most. With a deep understanding of the dynamic healthcare landscape, we strive to bridge the gap between exceptional talent and the institutions striving to provide top-tier care. Our mission is to not only meet the immediate staffing needs of healthcare facilities but also to contribute to the delivery of quality care by placing professionals who are not only qualified but also passionate about making a difference in the lives of patients. With a commitment to excellence and a track record of successful placements, CareStaff24 stands as a beacon of reliability and trust in the world of healthcare recruitment.
What Are The Benefits Of Working With a Healthcare Agency?
Working for a healthcare agency in the UK offers a range of benefits for healthcare professionals. Here are some of the key advantages:
Flexibility and Control
Healthcare agencies provide flexible work arrangements, allowing professionals to choose their shifts and work locations based on their availability and preferences.
Variety of Assignments
Healthcare agencies offer opportunities to work in a diverse range of settings, from hospitals and clinics to long-term care facilities and home care environments, providing exposure to different specialties and patient populations.
Professional Development
Agency work often exposes healthcare professionals to a wide range of cases and situations, contributing to their professional growth and expanding their skill set.
Competitive Pay and Benefits
Many healthcare agencies offer competitive salaries, overtime pay, and benefits packages, including healthcare, retirement plans, and paid time off.
Work-Life Balance
Agency work allows healthcare professionals to maintain a better work-life balance, as they have the flexibility to choose shifts that suit their personal schedules and commitments.
Travel Opportunities
Some healthcare agencies offer assignments in different regions or even countries, providing the chance for professionals to explore new places while gaining valuable work experience.
Fast-Track Onboarding
Agencies often have streamlined onboarding processes, allowing healthcare professionals to start working quickly, especially in situations where immediate staffing needs arise.
Networking and Exposure
Agency work enables healthcare professionals to build a diverse professional network by interacting with various healthcare facilities, practitioners, and support staff.
Experience in Different Healthcare Systems
For professionals trained outside the UK, agency work offers a valuable opportunity to gain experience in the UK healthcare system, enhancing their adaptability and skill set.
Temporary to Permanent Opportunities
Many healthcare agencies offer temporary-to-permanent placements, allowing professionals to explore different settings before committing to a long-term position.
Reduced Administrative Burden
Healthcare agencies handle administrative tasks such as payroll, taxes, and compliance, allowing professionals to focus on patient care.
Job Security
In times of high demand or emergencies, healthcare agencies can provide consistent work opportunities, ensuring job security for healthcare professionals.
Furthermore, benefits may vary depending on the specific agency and the terms of individual contracts. Healthcare professionals considering agency work should carefully review the terms and conditions offered by their chosen agency.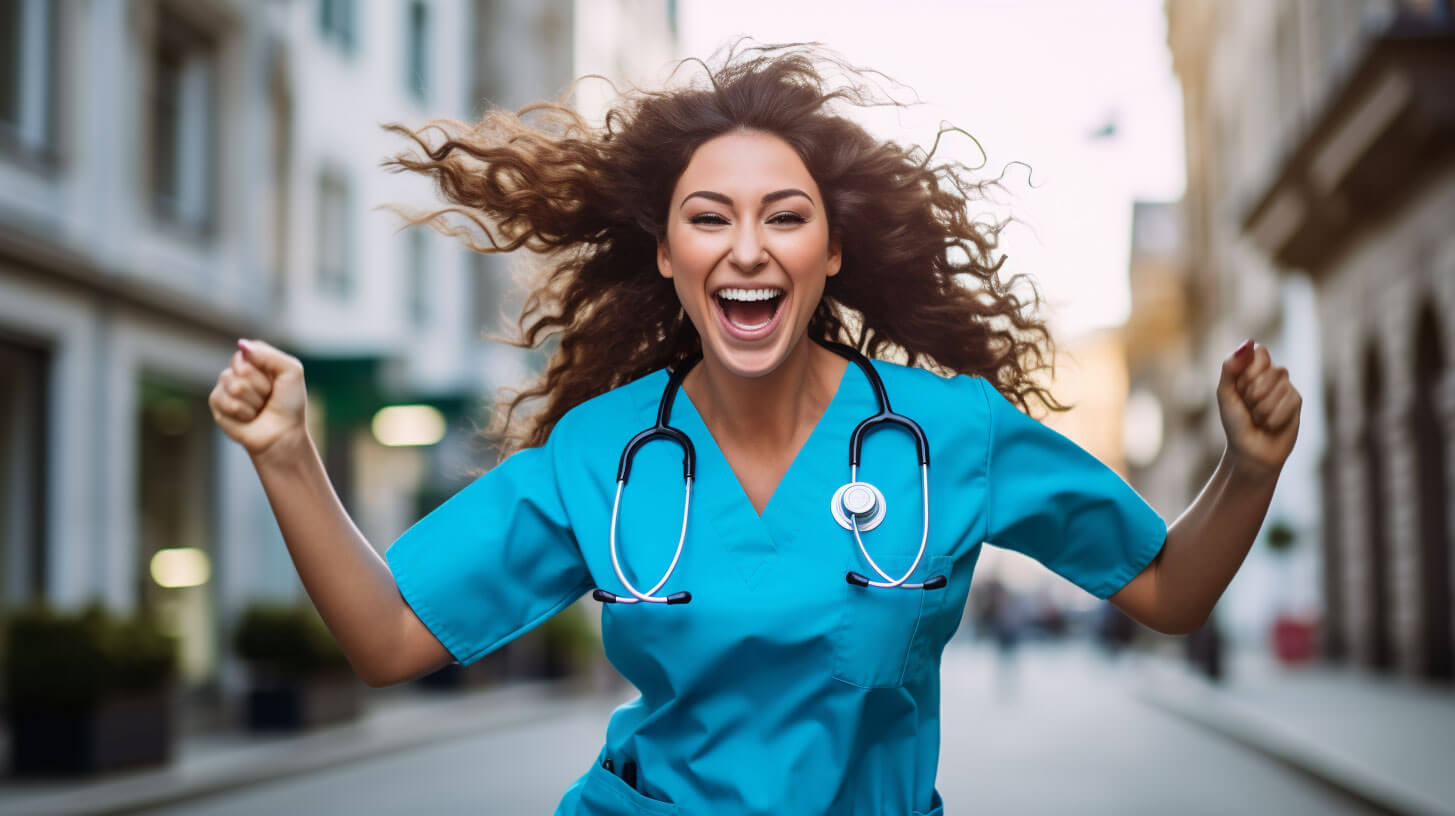 What Is A Healthcare Professional?
A healthcare professional is an individual who is trained and licensed to provide medical services, care, and treatment to patients. These professionals play crucial roles in maintaining and improving the health and well-being of individuals and communities. Healthcare professionals can include a wide range of roles, such as:
Physicians: Medical doctors (MDs) and doctors of osteopathic medicine (DOs) who diagnose, treat, and manage various medical conditions.
Nurses: Registered nurses (RNs), licensed practical nurses (LPNs), and nurse practitioners (NPs) who provide a wide range of healthcare services, including administering medications, performing assessments, and coordinating patient care.
Allied Health Professionals: This category includes professionals like physical therapists, occupational therapists, speech-language pathologists, radiographers, laboratory technicians, and other specialised roles that support patient care and treatment.
Pharmacists: Professionals who dispense medications, offer medication counseling, and ensure that medications are used safely and effectively.
Dentists and Dental Hygienists: These professionals specialize in oral health, providing services such as cleanings, fillings, extractions, and more.
Psychologists and Psychiatrists: Mental health professionals who diagnose and treat various mental and emotional disorders through therapy, counseling, and, in the case of psychiatrists, medication management.
Therapists: This category includes physical therapists, occupational therapists, and speech-language therapists, who help patients recover and improve their physical and cognitive abilities.
Social Workers: Professionals who provide support and advocacy for individuals and families facing challenges related to their physical, mental, or social well-being.
Medical Technologists: Specialists in laboratory sciences who conduct tests and analyze samples to aid in diagnosing and treating diseases.
Optometrists and Ophthalmologists: Professionals who specialise in eye health, providing services such as vision exams, prescribing corrective lenses, and treating eye conditions.
Chiropractors: Healthcare providers who focus on the musculoskeletal system, using manual techniques to address issues like back pain and joint disorders.
These are just some examples, and the healthcare field encompasses a wide array of specialised roles. Each of these professionals plays a vital part in delivering quality care to patients, often working collaboratively in a team-based approach to address the diverse needs of individuals and communities.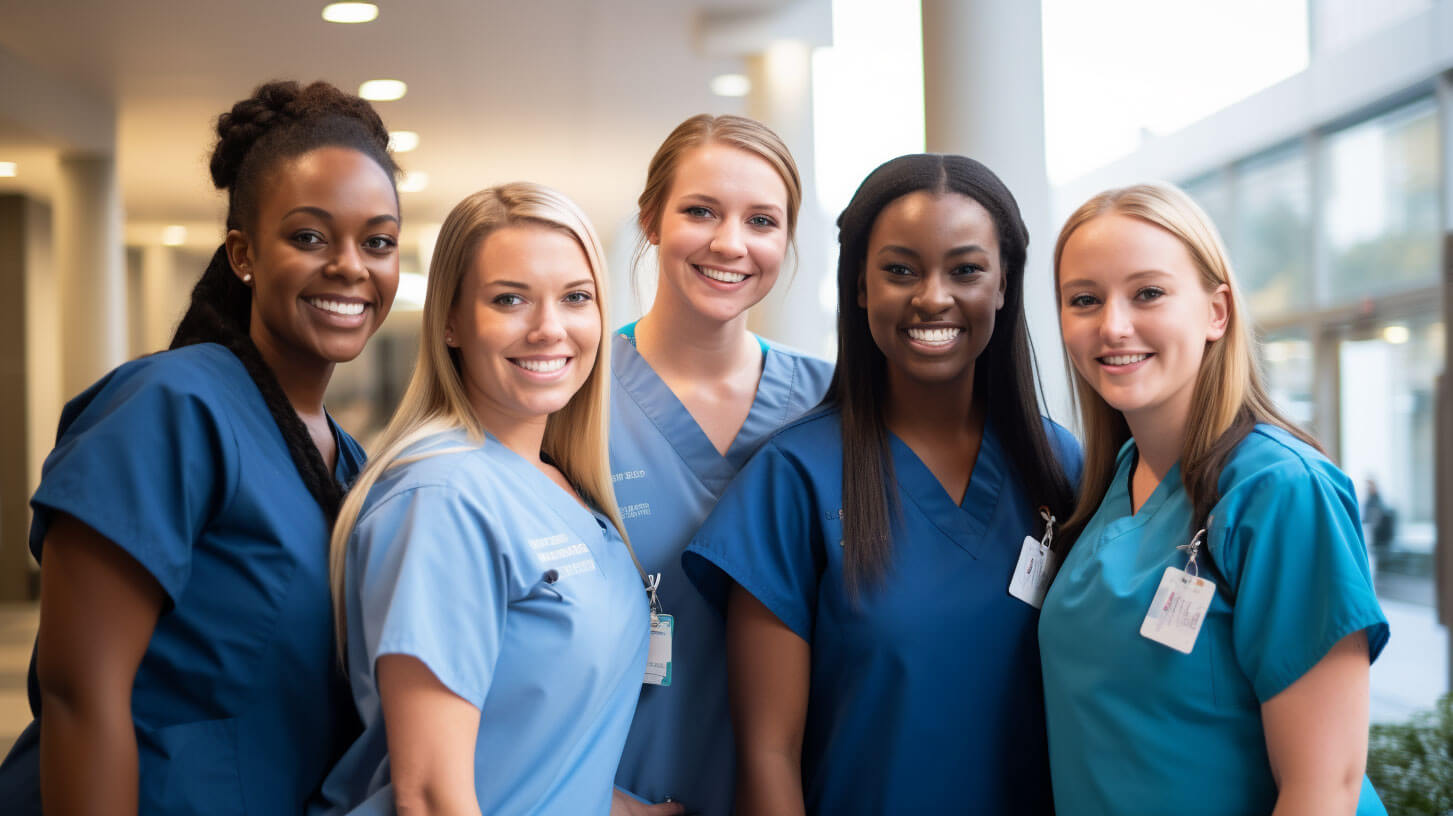 Qualifications And Achievements
Working in the healthcare industry in the UK offers a wide range of opportunities for obtaining various qualifications. Here are some common qualifications that can be obtained in the healthcare industry in the UK:
Nursing Qualifications:

Registered Nurse (RN): This is typically a Bachelor's degree in Nursing (BN) or a Diploma of Higher Education (DipHE) in Nursing.
Specialist Nursing Qualifications: These are additional qualifications in specific areas of nursing, such as mental health nursing, pediatric nursing, or adult nursing.

Medical Qualifications:

Doctor of Medicine (MD): This is a medical degree which is typically followed by further training and specialization.
Bachelor of Medicine, Bachelor of Surgery (MBBS): This is the primary medical qualification in the UK.

Allied Health Professions:

Physiotherapy: Requires a Bachelor's degree in Physiotherapy or a related field.
Occupational Therapy: Requires a Bachelor's degree in Occupational Therapy.
Speech and Language Therapy: Requires a degree in Speech and Language Therapy.

Pharmacy:

Pharmacist: Requires a degree in Pharmacy followed by a pre-registration year and registration with the General Pharmaceutical Council.

Dentistry:

Dentist: Requires a Bachelor of Dental Surgery (BDS) degree or equivalent.

Radiography:

Radiographer: Requires a degree in Radiography.

Optometry:

Optometrist: Requires a degree in Optometry.

Healthcare Management and Administration:

Healthcare Management: This can be pursued at various levels, including undergraduate and postgraduate degrees.

Health and Social Care:

Health and Social Care Diplomas and Degrees: These can be at various levels, including diplomas, foundation degrees, and Bachelor's degrees.

Paramedicine:

Paramedic: Requires completion of a paramedic science degree.

Clinical Psychology:

Clinical Psychologist: Requires a Doctorate in Clinical Psychology.

Nursing Associates:

This is a relatively new role in the UK that falls between healthcare assistants and registered nurses. It requires a Foundation Degree in Nursing Associate Practice.
Furthermore, specific qualifications and pathways may vary depending on the institution, specialty, and level of study. It's always recommended to consult with educational institutions and professional bodies for the most up-to-date information. Additionally, regulations and requirements may change over time, so it's essential to stay informed about any updates in the field.
Healthcare Work In East Sussex
CareStaff24 stands as a beacon of excellence in healthcare staffing in East Sussex, dedicated to providing a comprehensive solution for healthcare work. With a deep understanding of the dynamic and critical nature of the healthcare sector, we specialise in connecting qualified and passionate healthcare professionals with institutions in need. Our rigorous recruitment process ensures that each candidate is not only highly skilled but also aligned with the values of compassionate and patient-cantered care. Whether it's temporary assignments or long-term placements, our tailored approach meets the unique needs of healthcare facilities, ensuring seamless continuity of care. CareStaff24 is committed to elevating the standard of healthcare staffing, contributing to the well-being of both healthcare professionals and the patients they serve in the vibrant community of East Sussex.