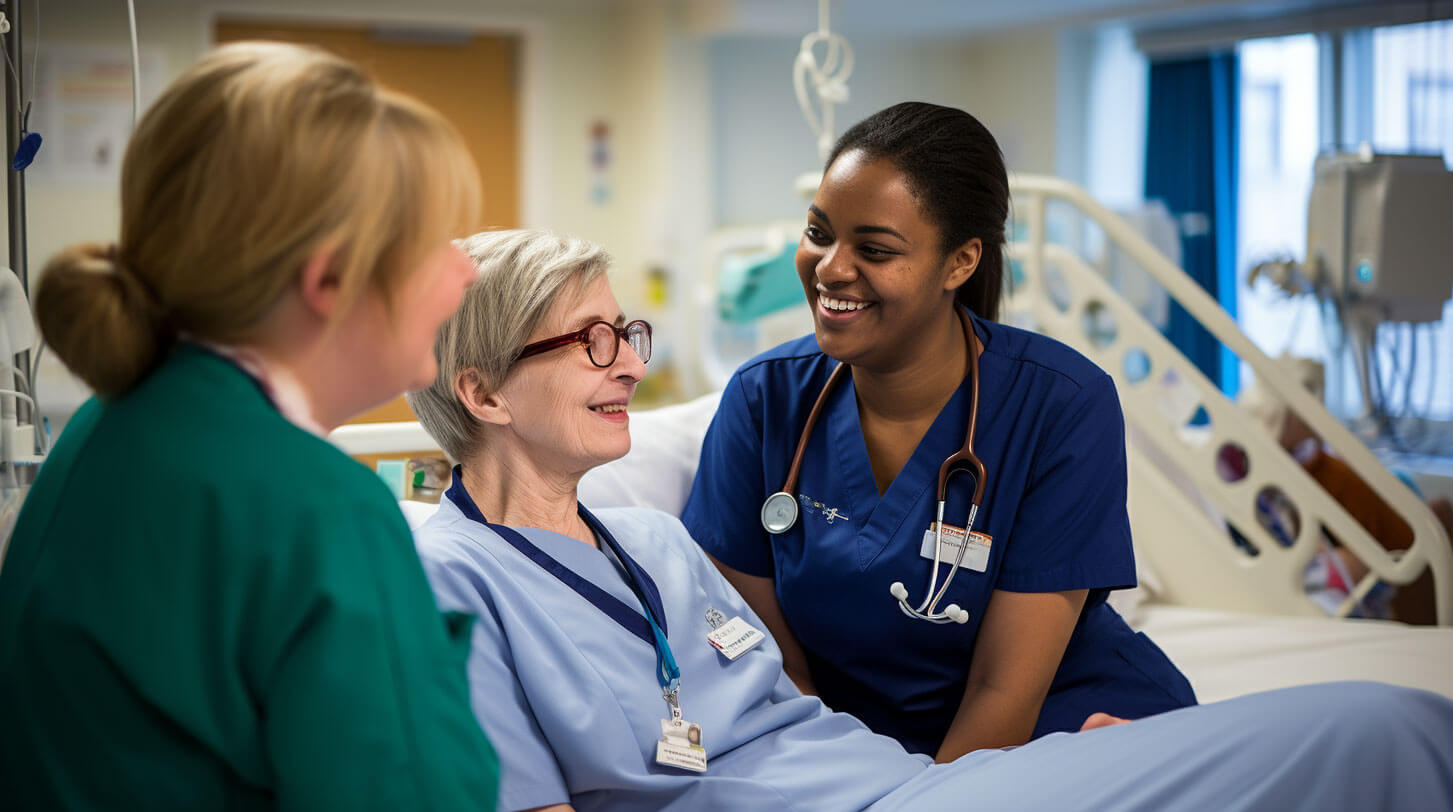 Finding A Healthcare Job In Hastings
September 15 2023
In the tapestry of our communities, healthcare professionals stand as the dedicated weavers, crafting a fabric of well-being, comfort, and hope. The pursuit of a career in healthcare is not merely a vocation; it is an embodiment of compassion, expertise, and a profound commitment to the welfare of humanity. As the cornerstone of any thriving society, healthcare workers play an indispensable role in safeguarding lives, alleviating suffering, and fostering resilience. Each individual who embarks on this journey steps into a realm where their actions extend far beyond the confines of a hospital or clinic; they touch the very essence of human existence. In this introduction, we delve into the profound importance of seeking a career in healthcare, both as a personal calling and as a cornerstone of a healthy, thriving society.
The CareStaff24 Philosophy
CareStaff24 stands as a beacon of excellence in the realm of healthcare recruitment, not only for the exceptional services they provide but also for their unwavering dedication to their employees. As an employer, CareStaff24 prioritises the well-being and professional growth of its team members. They offer a supportive and nurturing work environment, where individuals are empowered to excel in their roles. With a strong emphasis on continuous training and development, employees at CareStaff24 have access to opportunities for skill enhancement and career advancement. Moreover, the company fosters a culture of open communication and collaboration, ensuring that every member of the team feels valued and heard. CareStaff24's commitment to work-life balance and competitive benefits further solidifies its reputation as a top-tier employer in the healthcare recruitment sector.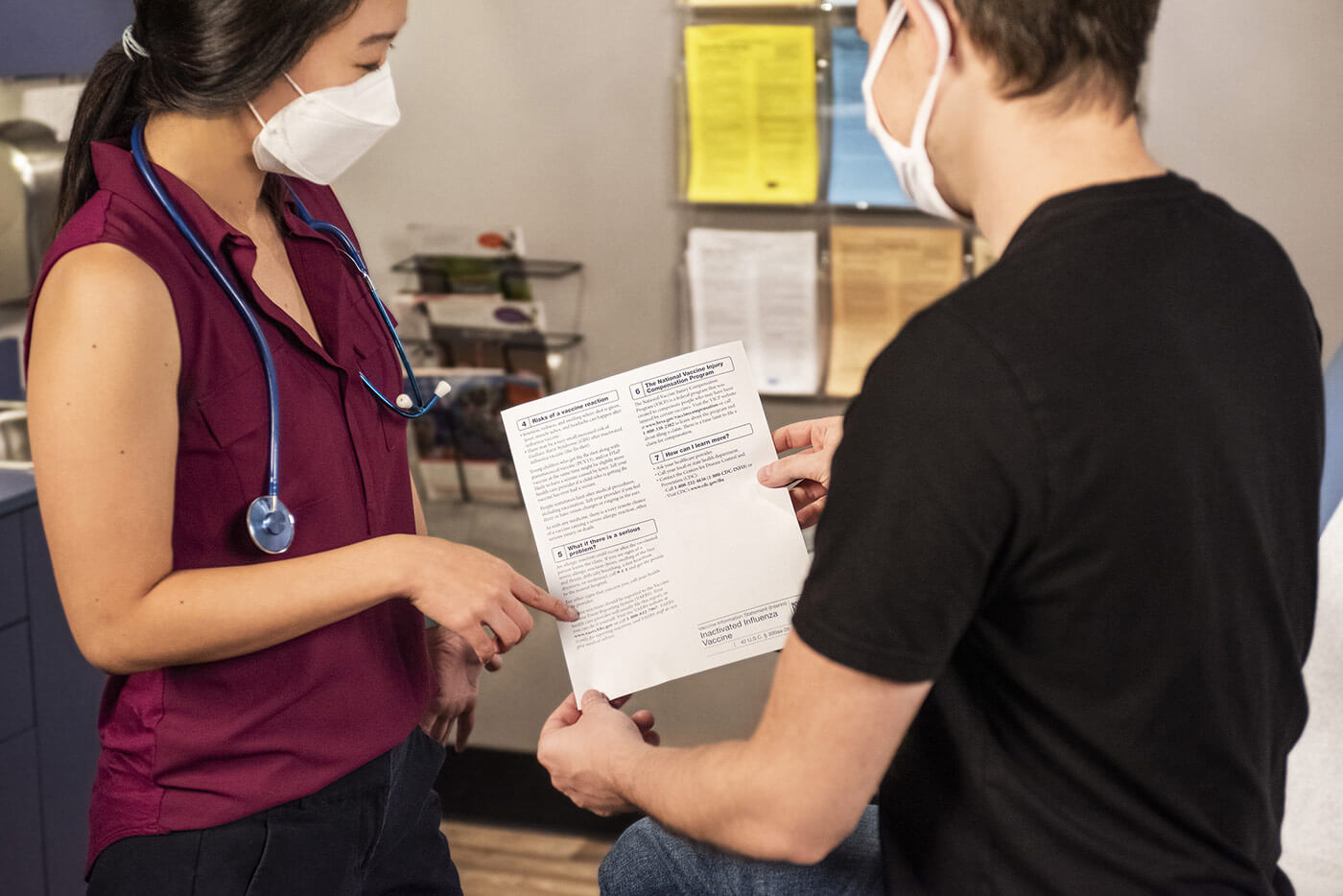 Our Top 20 Reasons To Work In Healthcare Hastings.
Impactful Contribution: Working in healthcare allows you to make a tangible difference in the lives of individuals, often during their most vulnerable moments.
Continuous Learning: The field is ever-evolving, offering constant opportunities for learning and professional growth.
Diverse Career Paths: From nursing to administration, research, and more, healthcare offers a wide range of career options to suit various interests and skills.
Job Stability: The demand for healthcare professionals remains consistently high, providing a sense of job security.
Global Opportunities: Healthcare skills are needed worldwide, offering potential for international travel and work.
Teamwork and Collaboration: Healthcare is a collaborative field where professionals from various disciplines work together for the well-being of patients.
Personal Fulfilment: The sense of purpose and fulfilment that comes from helping others is unparalleled.
Innovation and Technology: Healthcare is at the forefront of technological advancements, providing opportunities to work with cutting-edge tools and systems.
Variety in Work Settings: Healthcare professionals can work in hospitals, clinics, research facilities, schools, and even within communities.
Flexibility in Schedules: Many healthcare roles offer flexibility in work hours and shifts, allowing for better work-life balance.
Strong Networking Opportunities: You have the chance to connect with a diverse range of professionals, opening doors to new opportunities and collaborations.
Emotional Resilience and Empathy: Working in healthcare cultivates empathy and emotional strength, valuable qualities both in the workplace and in life.
Lifelong Relationships: Building bonds with patients and their families can lead to long-lasting, meaningful connections.
Job Satisfaction and Recognition: Knowing that your work directly impacts the health and well-being of others is immensely gratifying.
Cultural Sensitivity and Diversity: Healthcare professionals interact with people from various backgrounds, fostering cultural awareness and understanding.
Adaptability and Problem-Solving: The dynamic nature of healthcare challenges you to think critically and adapt to evolving situations.
Respect and Trust: Healthcare professionals are highly respected members of the community, earning trust through their expertise and dedication.
Sense of Community: Healthcare teams often form close-knit communities, providing mutual support and camaraderie.
Opportunities for Specialisation: You can choose to specialize in a particular area of healthcare that aligns with your interests and passions.
Personal Growth and Resilience: Working in healthcare builds character, resilience, and a strong sense of responsibility, which can positively impact all aspects of your life.
Example Of Healthcare Jobs In Hastings
Category: Healthcare Assistant
Job type: Day, Evening, Night
Location: Hastings
Salary: From £10.25ph
Job Ref: HCA_Hastings
Start date: ASAP
As a HCA, your duties may include
Observing, monitoring and recording patients' conditions by taking temperatures, pulse, respirations and weight
Communication with patients, relatives and carers
Assisting with clinical duties
Personal care including infection prevention and control, food, personal hygiene and overall reassurance, comfort and safety
Promoting positive mental/physical/nutritional health with patients
Checking and ordering supplies
Hours: We have varied shifts throughout the day, evening and night. You tell us when you're able to work and we will find work for you.
As an agency worker, you choose when you work. Whether you're looking for a few shifts a week to top up your hours or more, we can help.
Experience is preferred but not essential. As long as you have a caring nature and a can-do attitude, we can provide you will the training required to start a career as a HCA.
9 Benefits of working with CareStaff24
Free training
Refundable DBS*
Free uniform
Holiday pay
Flexible hours to suit your needs
Competitive pay rates
Weekly pay
Refer a friend scheme
We have immediate interviews available. Apply today for work as a Healthcare Assistant in Hastings!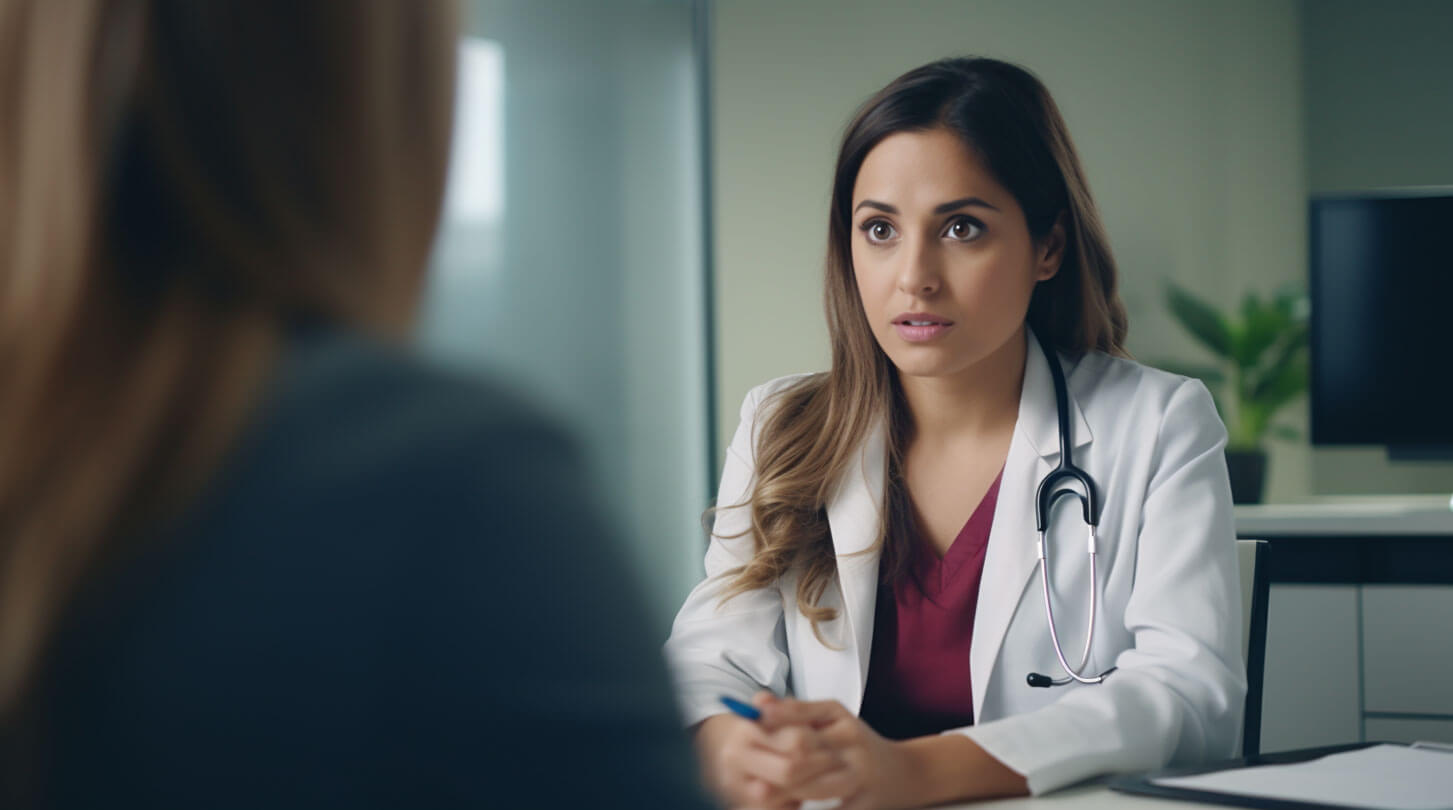 Unlocking Opportunities: The Benefits of Agency Work for Part-Time Employees
In today's dynamic job market, the traditional notion of a linear career trajectory has evolved. Part-time employment, once seen as a temporary solution, is now a deliberate choice for many professionals seeking work-life balance and flexibility. Embracing this shift, CareStaff24 have become instrumental in providing part-time workers with invaluable opportunities for growth and career development. Here are some compelling benefits of working for an agency, particularly for those seeking part-time roles:
1. Flexible Schedules
One of the most significant advantages of agency work is the flexibility it offers. Part-time employees can choose shifts that align with their personal commitments and lifestyle, providing them with the freedom to maintain a healthy work-life balance.
2. Diverse Work Environments
Agencies serve a wide range of clients across various industries. This diversity allows part-time workers to gain exposure to different work settings, helping them build a versatile skill set and gain valuable experience across multiple sectors.
3. Skill Development and Enhancement
Agency work often involves exposure to a broad spectrum of tasks and responsibilities. This provides an excellent platform for part-time employees to enhance existing skills and acquire new ones, ultimately bolstering their professional repertoire.
4. Networking Opportunities
Agency workers have the chance to interact with professionals from various organizations and industries. This expanded network can lead to valuable connections, potentially opening doors to new opportunities and collaborations down the line.
5. Pathway to Full-Time Employment
For those who aspire to transition to full-time roles in the future, agency work serves as an excellent stepping stone. It allows individuals to gain relevant experience, establish their capabilities, and prove their worth to potential employers.
6. Exposure to Specialised Industries
Agencies often serve specialised fields such as healthcare, IT, or finance. Part-time workers have the opportunity to explore and gain experience in industries that align with their interests and career aspirations.
7. Income Stability
Agency work can provide a steady stream of income, even for those seeking part-time positions. This stability can be crucial for individuals balancing work with other commitments or responsibilities.
8. Access to Training and Development
Many agencies offer training programs to enhance the skills of their employees. This investment in professional development can significantly benefit part-time workers looking to advance their careers.
9. Customised Career Path
Agencies understand the unique needs and goals of their employees. They often work closely with individuals to tailor a career path that aligns with their aspirations, whether that involves part-time work, skill-building, or progressing towards full-time roles.
In conclusion, working for CareStaff24 can be a transformative experience for part-time employees. It offers a dynamic platform for skill development, exposure to diverse industries, and the potential for a customised career path. Embracing agency work can lead to a fulfilling and enriching professional journey, ultimately shaping a successful and balanced career.